"The Rose Window"
by Painton Cowen

published by Thames and Hudson 2005


"... page after glimmering page..."
"... an unsurpassed range of examples..."
Also published by Painton Cowen:-
"English Stained Glass" Thames and Hudson 2009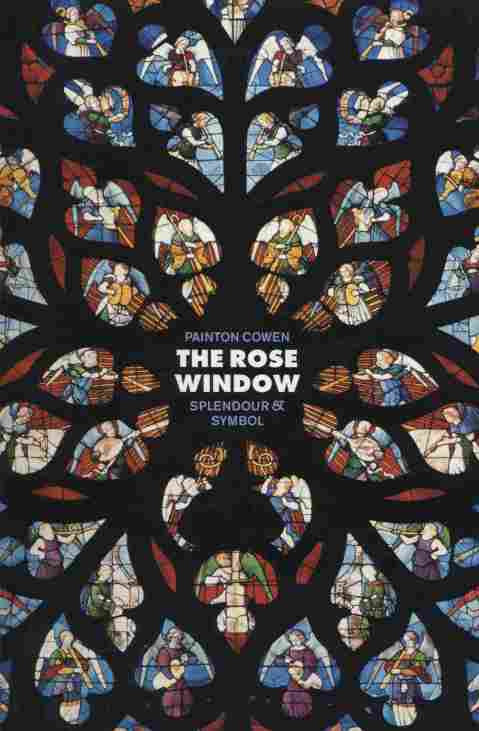 Of all the creations of the Gothic age, the rose window surely ranks as one of the most beguiling and seductive. Even today, over 800 years since the first Gothic rose was created at St Denis, these fantastical webs of stone and glass continue to fascinate and inspire, whether in the form of the richly decorated 13th-century windows at Chartres and Notre-Dame, the 16th century windows at Beauvais, or the expressive 20th-century window at Washington Cathedral.
This is the first systematic of the rose window both as a central feature of Gothic architecture and as an art form in its own right. After a brief overview of the history of the rose window, four chapter trace the evolution of the form over nine centuries, from its origins and the early wheel windows to the rapid spread of the Rayonnant rose, from the phenomenal displays of the Flamboyant to the powerful reinterpretations of the present day. Two further chapters explore the iconogrphy and the design and building of the rose giving detailed analysis of the glazing and geometry of key windows such as Lausanne and the Sainte-Chapelle. Throughout the rose is placed in the broader artistic and architectural context to show how it responds to - and sometimes inspired - major stylistic shifts. The book is completed with a gazetteer of rose windows arranged by country.
With over 200 different illustrations in breathtaking newly made photographs and covering Europe and North America, this spectacular volume is set to become the definitive study of this most appealing of subjects.
381 illustrations, over 300 in colour 12¼ x 10¼ (320x260mm) 276pp
ISBN 0500 511748 November 2005 £39.95