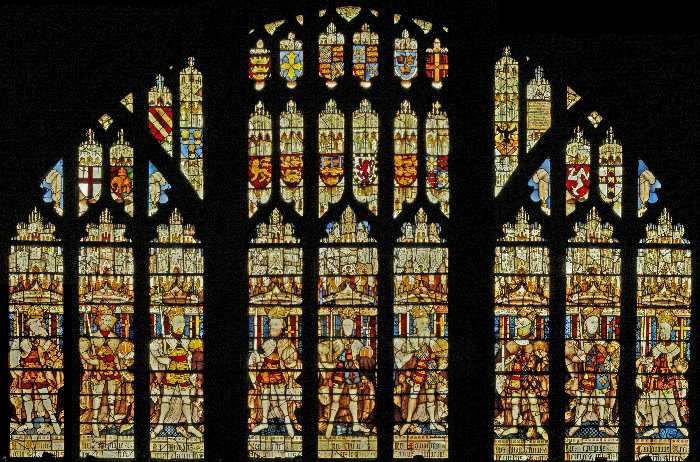 Arms above (full heraldic guide to follow)
Coventry, St Mary's Hall

1451-61

A magnificent display of glass, possibly by William Neve glazier to the king (Henry VI placed centrally here). It depicts English kings together with Arthur and Constantine. There is also fine glass in the side windows

(to be phtographed)

and elsewhere.