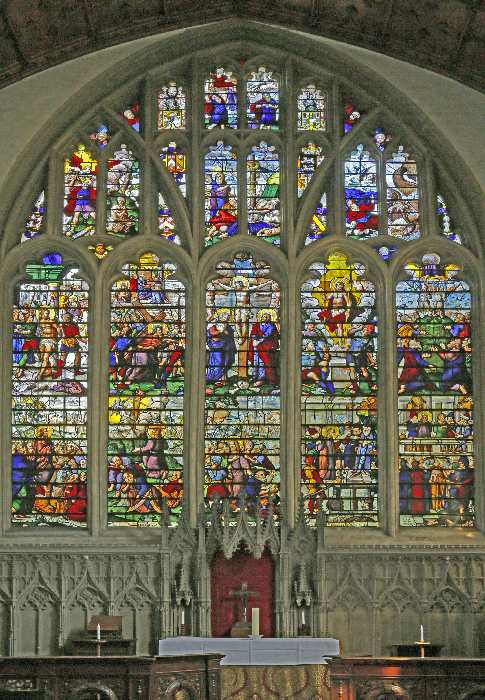 click on an area for detail
Window by Bernard van Linge, 1622. In the main lights are Passion scenes and Old Testament subjects in the tracery lights.


top row


The Flagellation, the Via Crucis, the Crucifixion, Resurrection, Ascnesion


bottom row


The Entry to Jerusalem, The Agony in the Garden, Judas' Betrayal, Christ before Caiaphas, Pilate with Christ and Barabbas.